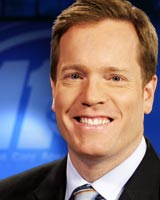 In this, the latest edition of "A Capital Conversation," we sat down* with ABC11 Sports Anchor Mark Armstrong (@ArmstrongABC11 on Twitter), who was generous with his time and his Canadian friendliness. Oh, you didn't know that Mark's a Canadian? How'd you miss that? Sure, he doesn't sound like one of the McKenzie Brothers, but the dude is all about O Canada. And you know what? That's just fine with us. At least he's not a Yankee, AMIRITE?!
Anyway, Mark was kind enough to give some candid thoughts on Triangle-area sports, the differences between his hometown of Toronto and Raleigh, as well as some insights on Raleigh vs. other areas he's lived and worked.
Enjoy!
*By "sat down" we mean "answered via email.
***
Raleigh Philosophical Society (RPS): You've been in the Raleigh market for almost 10 years now. That almost makes you a native. What are some of the differences between Raleigh and your hometown of Toronto -- you know, besides the fact that Raleigh is home to a more recent Stanley Cup winning team?
Mark Armstrong (MA): I don't know where you learned how to interview, sir, but generally we don't begin with a personal affront such as this.
[Walks away, cools down]
Yes – the differences. They are many as you can imagine, but beyond the obvious "Toronto is much bigger," I think the thing that jumps out most is how much more overtly multicultural Toronto is. In the course of a day there, you'll probably meet people from 15 different countries. The culture of Toronto is its multiculture if that makes any sense. Here in Raleigh, we obviously have cool little pockets of this sort of thing, but it's not nearly as pervasive. Plus – living in the southern USA is just different in general than being in Canada. I loved it there; I love it here.
Also -- marauding polar bears.
RPS: What do you miss most about Toronto?
MA: I miss it in the nostalgic sense - that'll always be home to me. I miss the city, I miss my family up there and I definitely miss heading to our little cottage on the lake almost every weekend during the summer. My grandparents bought it back in the early 50s, so I spent entire summers there as a kid growing up. Most relaxing place on earth for me. I'm a freshwater kid. I miss some of the Canadian chain restaurants like Harvey's, Swiss Chalet. I miss ketchup chips, sour keys candy…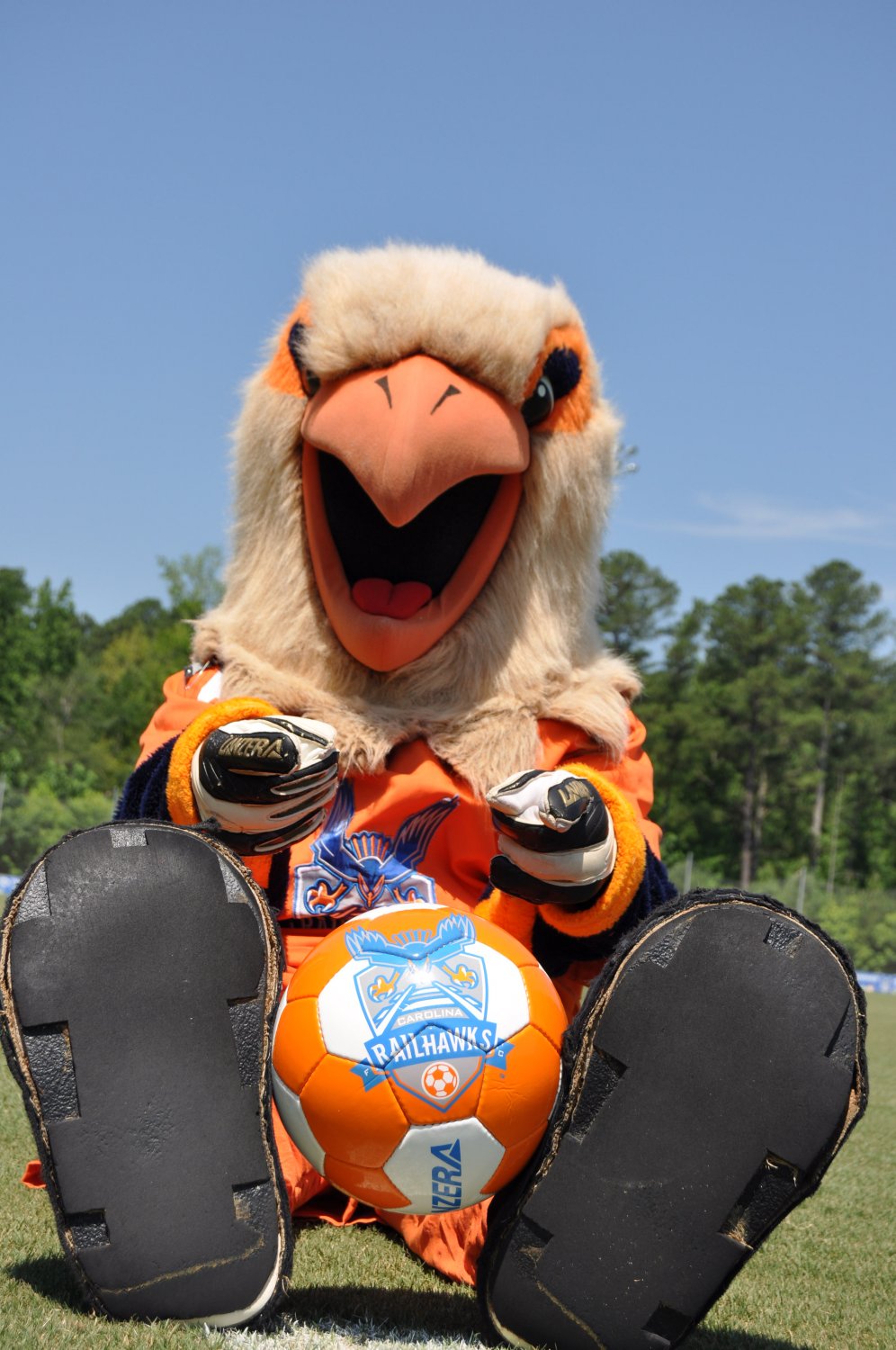 RPS: When you throw on the ball cap and shades and are able to actually venture out in public, where do you go? What are some of your favorite restaurants or attractions?
MA: Most of my activities now are kid-related, so all the parks around town are fantastic, Marbles obviously. A perk of my job is being able to take my boys to all the different sporting events available. Much to my chagrin, they seem most pumped about baseball right now. A large part of that is the mascot scene though. We're also regulars at Railhawks games on Saturday nights. In the adult sense – since we live in North Raleigh
–
North Hills is our favorite spot. It's rare we head downtown for nightlife. You can usually find us at whatever wine/beer/bourbon event is happening at Koka Booth from weekend to weekend. For beers – anywhere it's cold. In summer months, gimme a patio and a pitcher.
RPS: Have you had a chance to get out and explore more of North Carolina? If so, what are some of your favorite spots?
MA: We've been largely terrible at this. Still haven't been to Asheville. We tried to go to the Highland Games at Grandfather Mountain a couple years ago, but our little dudes just weren't ready for that kind of undertaking, so we had to bail early. I'm ashamed to say I've only been to the beach four times. Twice to Nags Head and once each to Wrightsville and Topsail Island. The problem is that our family is all far away, so vacation time is usually spent on airplanes to go visit places like Salt Lake City (SLC), Canada and San Francisco.
RPS: What makes this area special, or unique, in your opinion, when it comes to sports and sports fandom? And how does the Triangle compare to other places you've worked, like Baltimore and Salt Lake City?
MA: I'm not breaking any news here, but the three major schools in one area dynamic is so unique, and a large part of the reason I was excited to come down here. I knew next to nothing of the area in general, but I obviously knew about UNC-Duke (booo, I know I know) and quickly came to know NC State and its 'spirited(?)' fan culture. Haha. I far prefer college sports to pro, so this place is nirvana for me in that regard. I like it all, right down to the most ridiculous conspiracy theories and angry tweets about my obvious "bias."
Salt Lake City is similar in the sense that the Utah/BYU rivalry infests every aspect of the sporting culture out there. The Jazz are king and bring both fanbases together, but beyond that, it's a serious rift. There's a religious aspect to the rivalry there that makes it unique in my opinion too. I watched this scene unfold live in Provo -- the hate is real. My job in Baltimore was more of an ESPN news type deal, rather than covering local sports, so I don't have the same sense of their fans. It's a working class town - they definitely love their Ravens and O's.
RPS: This is a very general question, but how do you see the Triangle sports landscape changing over the next 10-20 years? Will the Carolina Hurricanes be competitive? Will State finally win another basketball title? Will this area get an MLS team? Will we finally get that deserved shot at hosting the Olympics? (I mean, if Atlanta can ...!)
MS: I'm hoping the Canes can be competitive, but recent years, and now realignment, have certainly made that a legitimate worry. Playoff hockey is so much fun to cover and watch firsthand, I can't imagine going without for much longer. I don't see State winning another title, but certainly expect more out of Duke and maybe one more from Roy. As for pro prospects, I'm one who thinks that MLS will be the next move for this area professionally. I think we could definitely support MLS here. The stadium question would need to be resolved first. I eagerly await the Olympic aquatic events being held at my community pool.
RPS: Not only are you not from North Carolina, but you are a certifiable "furriner" (bless your heart), so that gives you some sincere objectivity. Describe in three words or less your general thoughts on the following fanbases.
MA: It's clearly not fair or accurate to generalize any fanbase with a few words, but for the purpose of the exercise…and most currently
-Duke – aloof (relative to State-UNC grappling)
-North Carolina – (after the last few years…) protective
-NC State – hairtrigger -haha
-Wake Forest – n/a
-East Carolina – fun. (I've got a couple neighbors who are ECU people, they're a good time)
-Carolina Hurricanes – familial and frustrated
-University of Utah – the finest people our nation has to offer
-Brigham Young University – hopefully constructing an island somewhere on which to relocate.
RPS: Biggest sports moment you've seen in person?
MA: Seeing the Cup win here in Raleigh was huge. I was also in the building in SLC when Michael Jordan dropped that title-winning jumper after 'discarding' Bryon Russell. Several national hoops championships.
RPS: If you can say so, what's one sports moment you've witnessed where you wished for a second you could just be a fan and whoop and holler, but you couldn't because you were working?
MA: People don't believe me when I say that I want all the local teams to do well, but it's true. I don't feel compelled to cheer for them per se, but it's fun to watch them succeed. I get charged up by being in electric atmospheres and watching great players, whomever they play for. The closest thing would be during the Canes Cup run. When they scored big goals, you react with a "wow!!" -- it's only human. But that's rooted in the excitement of being able to keep covering the run. If the Leafs and Canes ever meet in the Conference final – that'd be tough. Same goes for the Utes vs. any local team in the tournament or in an NCAA football playoff (wishful thinking). Utah came to Kenan Stadium several years ago now and I attended, dressed in red and stood on the Utah sideline.
RPS:
Now some more questions regarding your "Roots." (See what I did there?) What should Toronto FC be doing differently to move up the standings in the Eastern Conference?
MA: Everything. There's no excuse for them being so terrible. None. I'm going to attend a game in August and vociferously voice these concerns. That said, they came on the scene long after I left TO, so there isn't an emotional attachment.
RPS:
Favorite
Kid In the Hall
?
MA: I was raised on SCTV. Loved John Candy and Eugene Levy the most. I can remember having a sleepover at my best friend's house when I was about 10 and just dying laughing at this:
http://www.dailymotion.com/video/xapt49_night-school-hi-q_fun
RPS: Does it irritate you that Levon Helm, from Arkansas, was the most important member of The Band and that Robbie Robertson was a spotlight-stealing meanie?
MA: U mad?
RPS: What are some of your favorite Canadian stereotypes? That you are all unbelievably friendly? That you all take baths in maple syrup? That you believe Neil Peart's drum kit should be on the Loonie? That anytime you travel to Europe you have to put a Canadian flag patch on your backpack, otherwise the other kids in the hostel in Munich will mistake you for an AMERICAN?!!!! (That last one is hypothetical, of course.)
MA: Most of the stereotypes are pretty bland. Like the one about us being bland. I'm cool with it. The stuff that makes me laugh is how little Americans know about Canada. Like, zero, in most cases. Once, while playing in a soccer tournament vs. a team from Oklahoma, the guy covering me complimented me on my mastery of English.
RPS: Who is the University of Western Ontario's biggest rival? (I"m assuming Eastern Ontario.) Where does McGill fit into all this?
MA: McGill, being in Montreal is a relative non-factor. Our main rival is Guelph. The Guelph Gryphons. We make clever jokes like "what does it sound like when you step in cow crap?" "Guelph."
University mascot names in Canada are better, imo: The U of Calgary Dinosaurs, The Acadia Axemen, the Univ of Ottawa Gee Gees (pictured). I could go on.
RPS: Which city is whiter: Toronto, SLC or Raleigh?
MA: Salt Lake City and it's not even in the same universe. This may surprise you, but I'm white. That said, when I first relocated to SLC I was stunned at the whiteness of the place. Toronto, as I discussed earlier, is incredibly diverse. I like to call it "Clean NYC."
[Note: That is NOT Mark above.]
RPS: All right, back to your profession a bit. Most embarrassing thing you've ever said on the air?
MA: I'll disappoint you here. I've never said anything egregiously embarrassing. I had a couple on-air adventures at my first job in Idaho Falls when the prompter died during our weekly 30-minute sports show. I don't remember what I said; I do remember it made no sense.
RPS: Bigger jerk: Tom Suiter or Larry Stogner?
MA: Both are insufferable narcissists with a storage locker worth of skeletons. And both have paid me handsome sums of money to say nothing further. (I kid. Great guys.)
RPS: "Fred Shropshire." That name sounds made-up to me. Not really a question, just an observation.
MA: His wife is ABC11 reporter Sheyenne Rodriguez. So her married name is Sheyenne Shropshire. Try to spit that one out.
RPS: Well, that's the end. Thanks so much to Mark --
MA: I'LL TELL YOU WHEN IT'S OVER. YOU'RE NOT THE BOSS OF ME.
***
About Mark Armstrong:
Sports Anchor Mark Armstrong joined Eyewitness News in October 2004.
Prior to arriving at Eyewitness News, Mark's sports segments were seen nationally via Sinclair Broadcasting's NewsCentral operation in Baltimore. Mark hosted his own sports talk radio show in Salt Lake City, as well as anchoring television sports there.
A native of Toronto, Canada, Mark attended the University of Western Ontario and the University of Utah. He's a huge fan of the Utes, the Leafs and the Indomitable Lions of Cameroon.
When he's not playing or covering sports, Mark enjoys his wife's cooking, reading, busting his buddies at the card table and most importantly, visiting with his family. Though he says his main job now is being a father to two 3-year-old twin boys.
Images from CarolinaRailhawks.com, Fayetteville Observer, Wikipedia and DrummerWorld.com)